7. Keep an eye on their palms.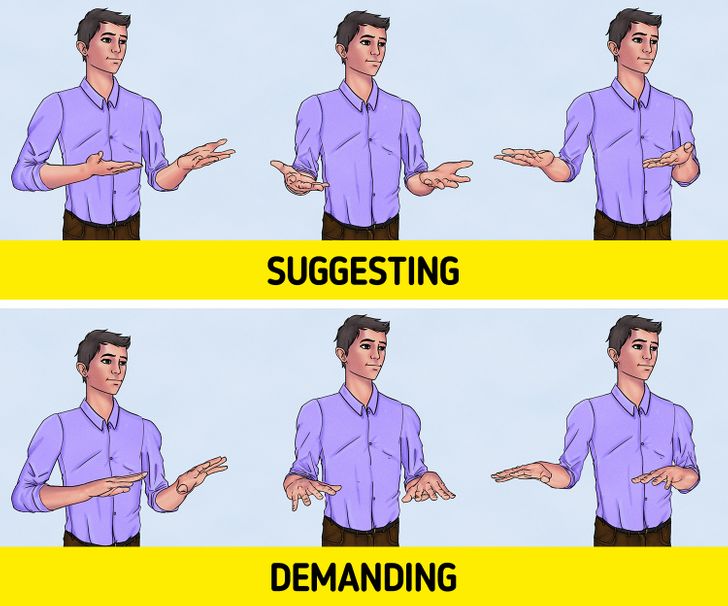 There are a lot of hand gestures that can mean one thing or another. Among them are these 2. If your palms are facing upward, it means you're suggesting or asking something. And if your palms are facing downward, it means you are ordering or demanding something.
8. Pay attention to their distance.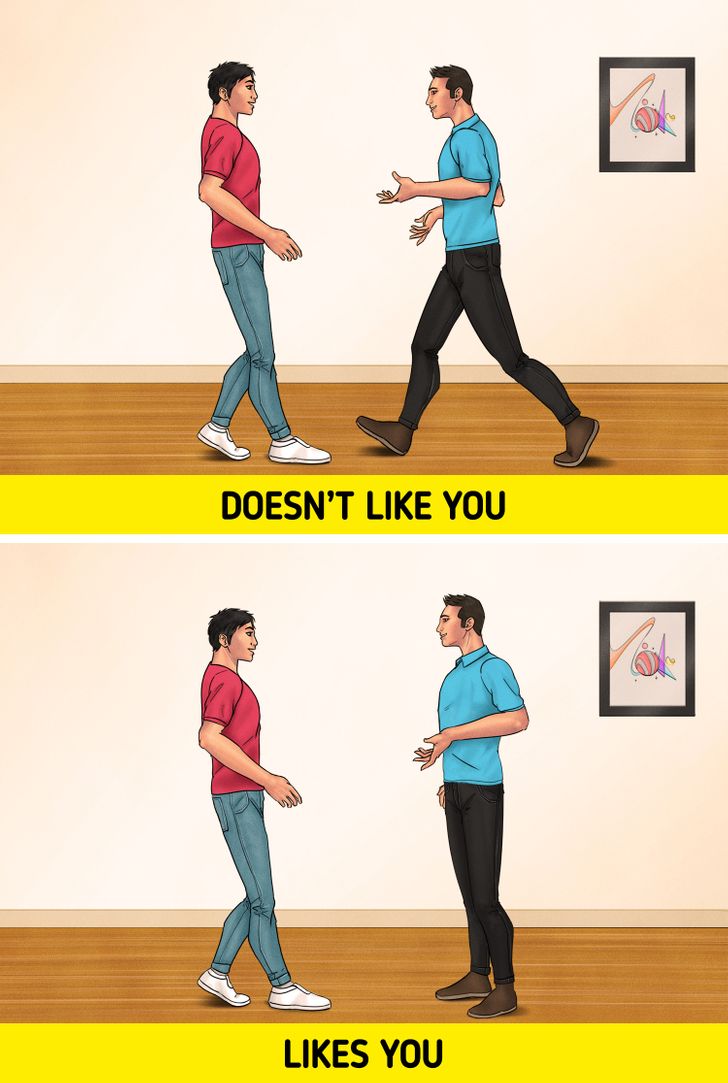 Pay attention to how close a person stands to you to determine if they view you favorably. And if someone backs away when you move closer, it could be a sign that the connection is not mutual. Sometimes you can even tell what the relationship is between 2 people according to the distance between them.
Have you ever performed any of these tricks unintentionally? Are there other tricks that would also be relevant to this list? Share them with us in the comments.