Pick up technique # 4: The baby carry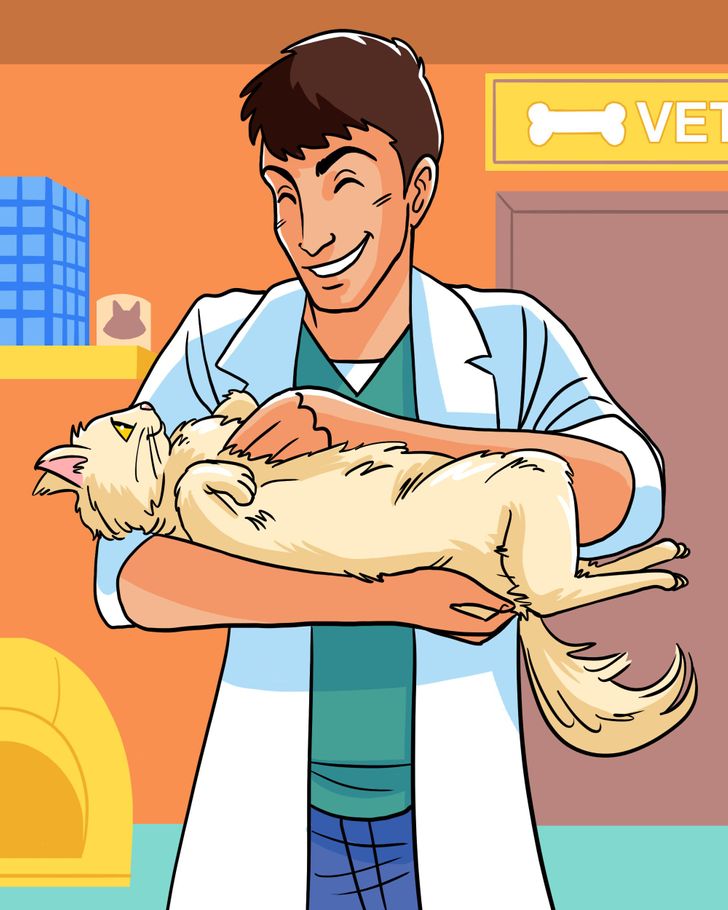 As the name suggests, this technique is pretty similar to the one we normally use to hold a baby in our arms. Simply start by lifting up the cat and then placing a hand on its chest. Your arm will be on its bottom and will act as support to lift up the cat. Then let the cat rest on its back on your arm and gently place the opposite hand on its chest.
However, keep in mind that you should only try this technique if the cat trusts you and you know each other well. If it's not the case, you might be better off trying a different technique or you're exposing yourself to some serious scratching!
What you should never do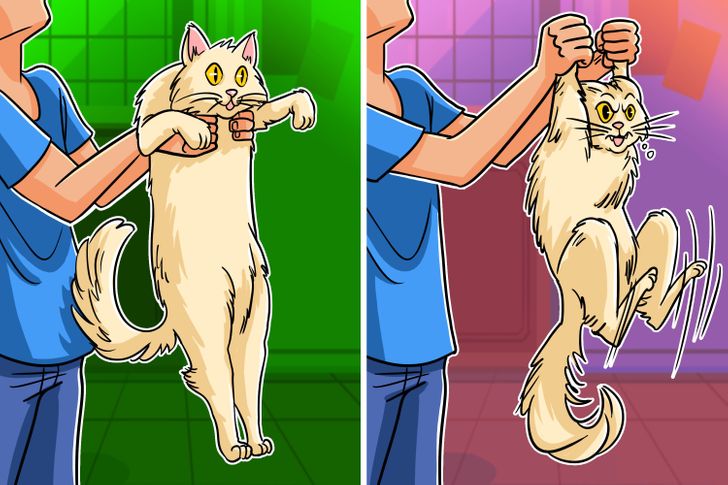 Just like there are many appropriate ways to pick up and hold a cat, there are some inappropriate ones that could even end up harming your pet. For instance, it is not recommended for you to hold your cat by the armpits, using your index fingers and thumbs as support. Not only is it very uncomfortable for the animal, but it is also unsafe.
The part that connects its front legs to its torso is a muscle, and you could hurt it or make it sore if you pick it up and make the weight of the cat hang from there only. It is also not a good idea to lift the cat up by its front legs. It's almost a sure thing that it will be afraid of falling and will keep moving its hind legs in such a way that it could scratch you.
Does your pet like to be carried? Do you use any other techniques to pick up your cat? Let us know in the comments!