Pick up technique #2: The football carry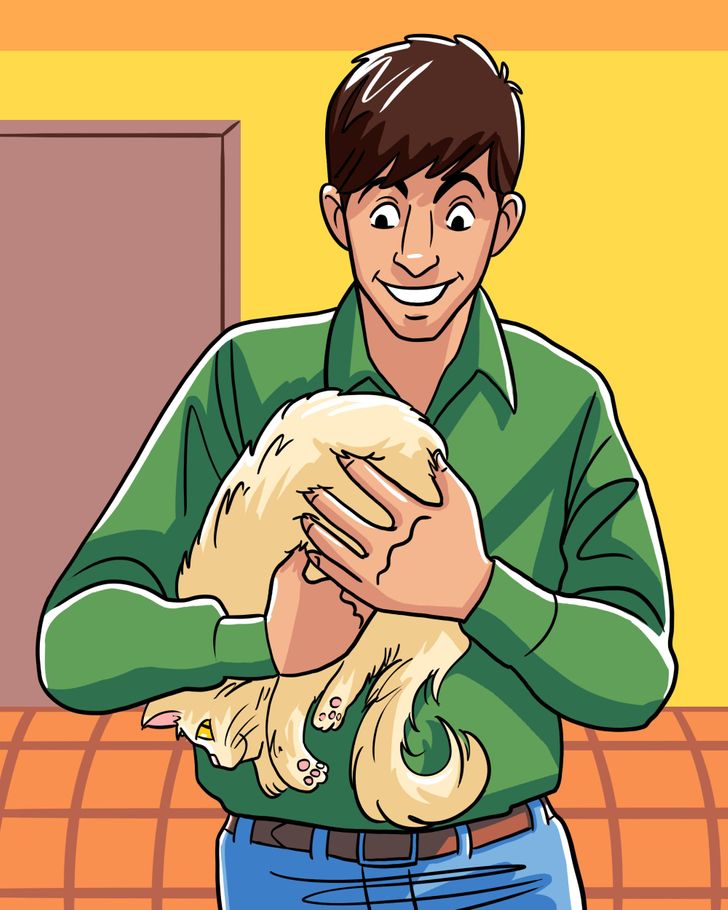 Another way to hold a cat is what Dr. Burstyn calls the "football carry technique," you'll see why in a minute. This technique basically consists of a simple way of holding the cat by its abdomen and its bottom, while making sure that its head is located under our arm. If you've ever held a football, you'll probably understand what it feels like. In this case, you can also be holding the cat tightly against your chest so that it feels safe and secure.
If you ever find yourself in an emergency situation or in some scenario where you have to act fast, this technique is probably the best call to pick up your cat. It's efficient and safe. It also comes with the added benefit that one of your hands will always be laying on its back, so that makes it way easier to control its hind legs and prevent it from scratching you.
Pick up technique #3: The shoulder carry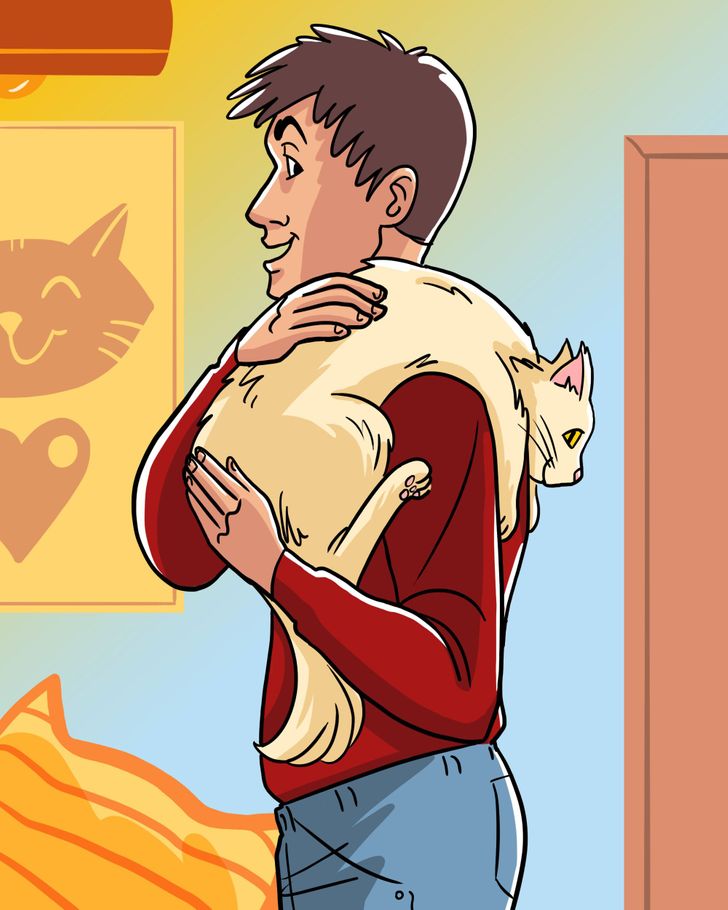 This is the type of grip that requires the least amount of work from our side since the cat will be doing its part too. The idea is pretty simple. Start by getting close to the cat and then let it climb up to one of your shoulders. Once it starts climbing, you just have to place your hand on its bottom to give it more support. With the other hand, press its back tightly against you to give it that sense of security we were talking about before.
When your pet wants to come down, just lean over to a nearby surface, like the floor or the bed. The cat will understand that it has to come down and will turn around and jump on its own feet.