3. When you're talking with someone, look at this person's feet. The direction they point to may reveal a lot.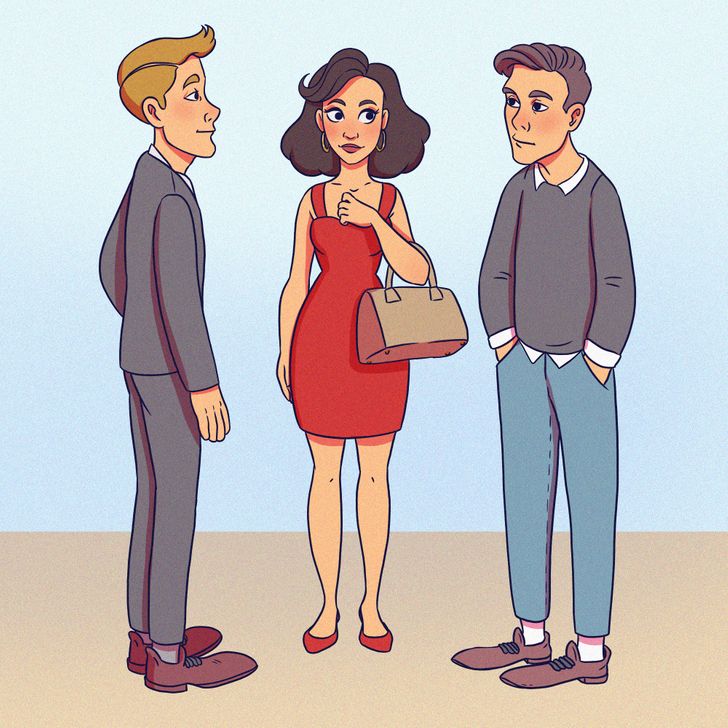 One of the sure signs, when it comes to body language, is the direction that the feet are pointing. If a person is talking to someone else, but their feet are pointing at you, they subconsciously want to get your attention. It's interesting that this sign usually appears first — at first a person moves their feet toward the person they like, and only then do they show all other signs of sympathy.
4. Raised eyebrows don't just indicate surprise.
When you greet a person who likes you, they involuntarily raise their eyebrows. The more they like you, the more visible the raised eyebrows will be. But this gesture is hardly perceptible and can be easily overlooked.