7. Paws
Giving your dog a paw massage is similar to giving a human a foot or hand massage. It will relax your dog, improve the blood circulation, and give you some time to check your pet's paws for any abnormalities. Follow these detailed instructions to give your dog an enjoyable paw massage.
8. Chest
The area where the head and neck connect is where the parasympathetic nervous system is located, so massaging this area may have a calming effect. This area is also connected to the circulatory system which makes chest massage beneficial for heart health and blood pressure. This video will give you a hint on how to perform the proper massage movements.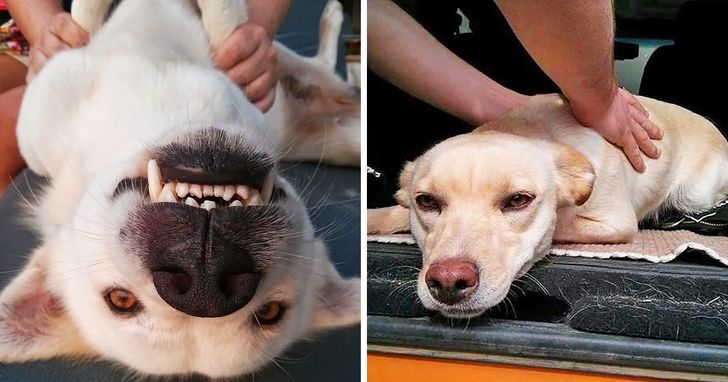 © Welshboyed / Reddit, © pennycanrules / Imgur
A good massage can reduce your dog's anxiety, improve its digestion, strengthen their immune system, relieve muscle tension, and increase joint flexibility. Try spending 10 minutes a day massaging your dog and see how your pet reacts. After a few days of regular massage you will notice how different massage techniques work for your dog and you'll be able to choose the right strategy.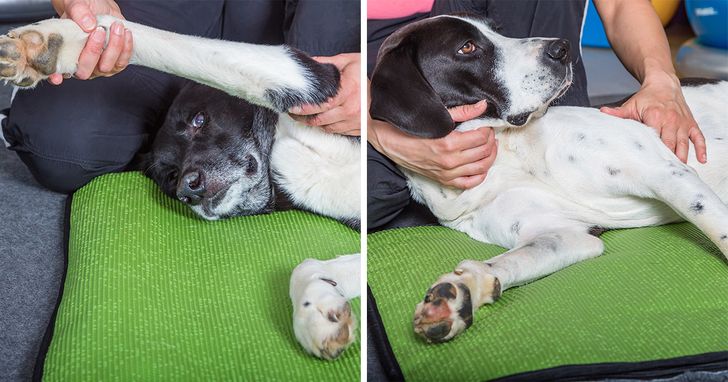 © Shutterstock.com, © Shutterstock.com
Do you have a dog? Would you like to try out any of these massage techniques? Tell us in the comments!