18. Looks like they're on a romantic getaway!
19. "These 2 adorable cats just hang out together in Ueno Park, Tokyo."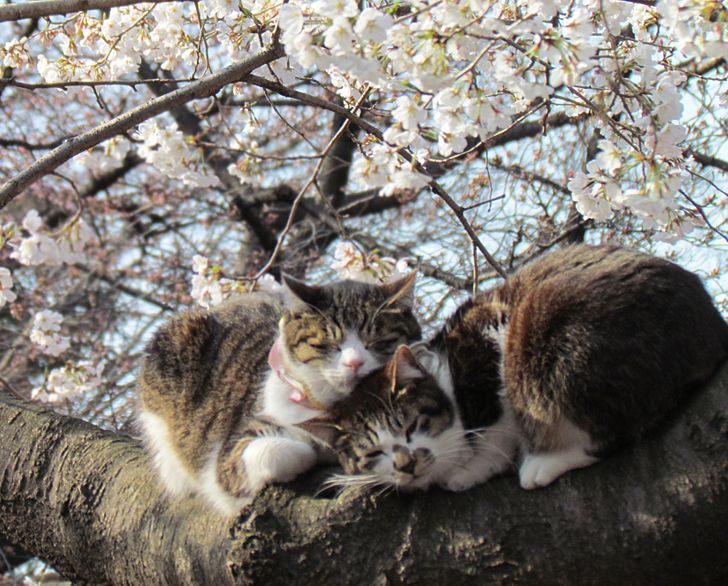 © xenocrisis0153 / Imgur
20. When you've just had a lovely romantic dinner at your favorite restaurant.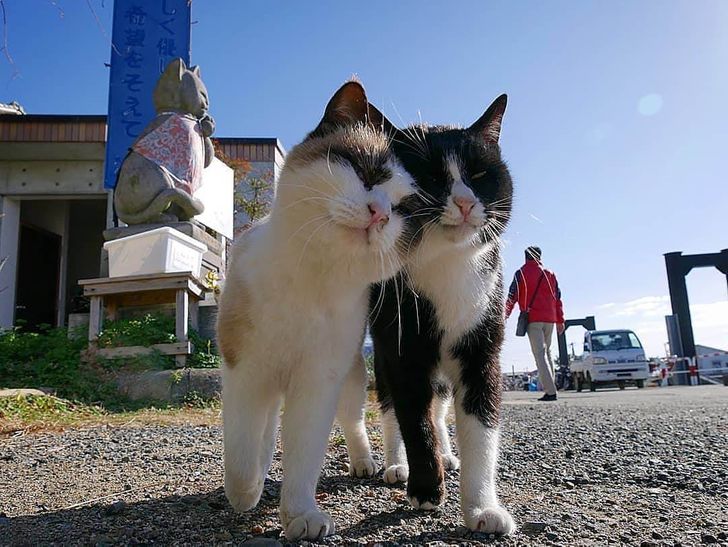 © Mrnozzlelollipops / Imgur
21. "I'll walk across the pointy wires for my girl!"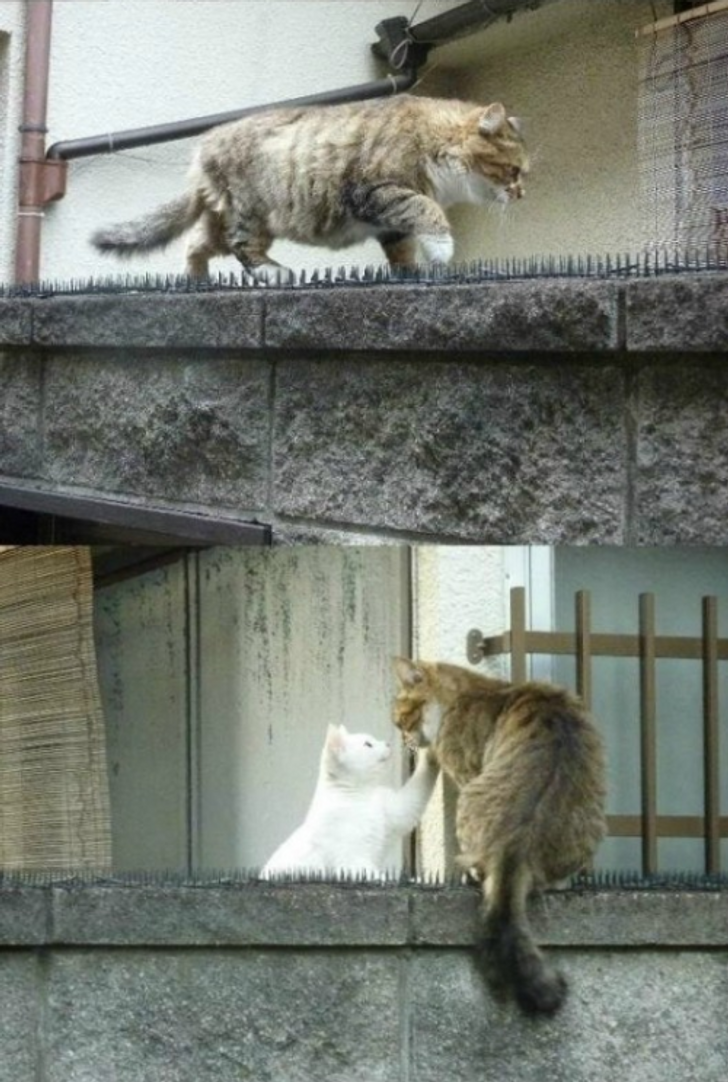 © erika-s / reddit
Which kitty couple was your favorite? Let us know in the comments below and don't forget to post your own lovable cats for us to see too.