Cats can be charming, cute, loving, and sweet, but some of them just can't stand the idea of being innocent angels. They try to use all their talent and charisma to look super-dangerous and nasty, so we just hold our breath and wait, thinking, "What's next?"
Here we got a bit scared the moment we saw these 17 quirky kitties, but a moment later we realized they're charming felines who are only trying to look like kings of darkness.
1. He's a silent guardian, a watchful protector, a Dark Knight.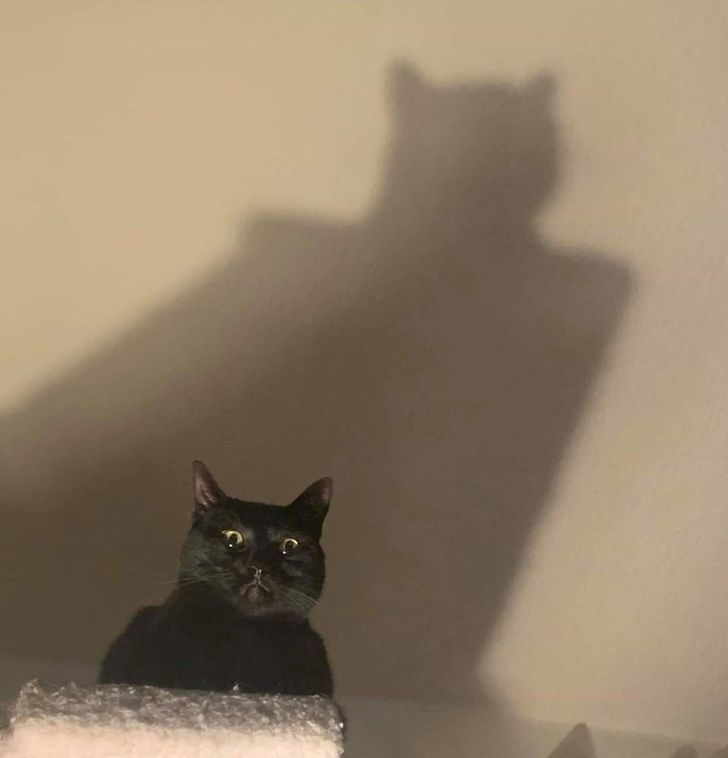 © thegoldenthumbb / Reddit
2. If you have a closer look, it's just a cat sitting on top of a ground light.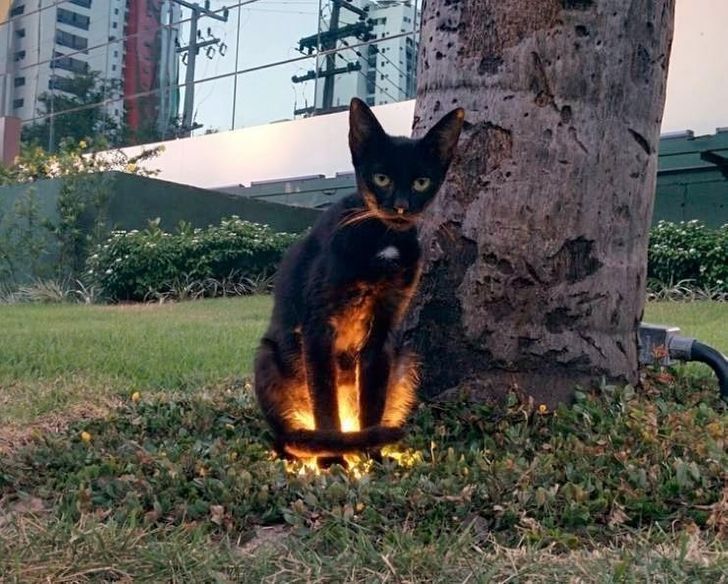 © Unknown / Imgur
3. "We rescued Maggie from a dumpster, and in return she haunts us from the trees."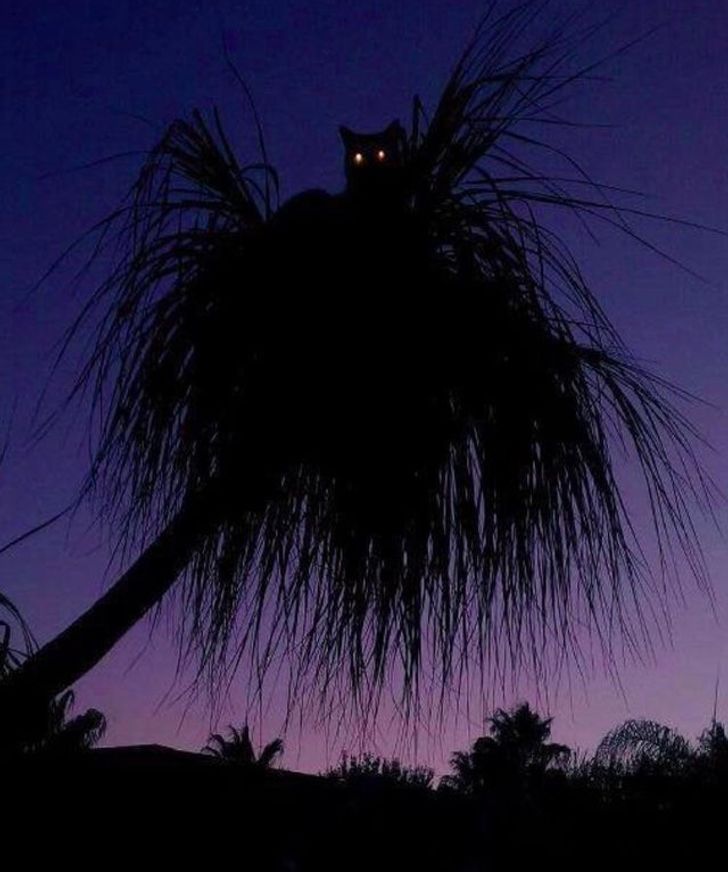 © dannysilver90 / Reddit
4. It's strange, but this cat looks pretty comfortable.