10. Teach them new skills.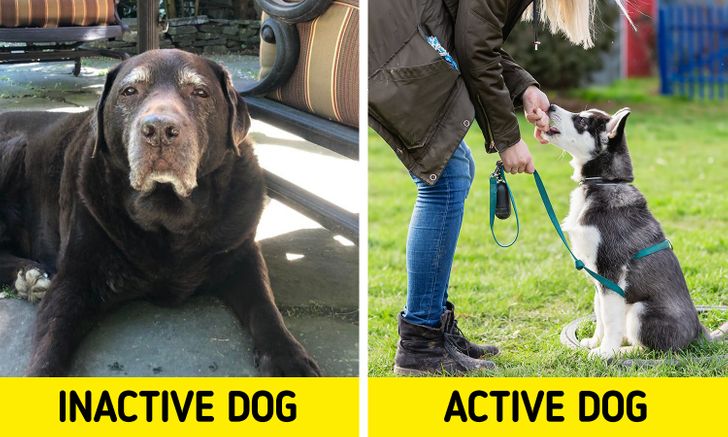 © moodyfoodie99 / Reddit, © Depositphotos.com
If your puppy was always very active, it's a good idea to keep on teaching them new tricks or skills even as they grow older. Just keep in mind that it may take them a little longer to get there and learn new tricks. Also, make sure that the exercise difficulty isn't too much for them. Doing this will help keep their mind active.
11. Establish a daily routine.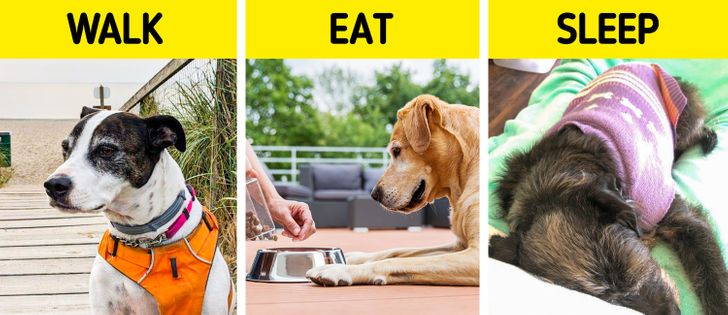 © Joshua_and_Indy / Reddit, © Shutterstock.com, © Planet_Coco / Reddit
This routine should consist of a time for walks, meals, and breaks, always at the same time. For example, if your dog suffers from Cognitive Dysfunction Syndrome (the Doggie Alzheimer's Syndrome), establishing a proper routine will help them know in advance what the day will look like, which in turn will give them a sense of security, making them feel happier and safe.
12. Take them to the vet more often.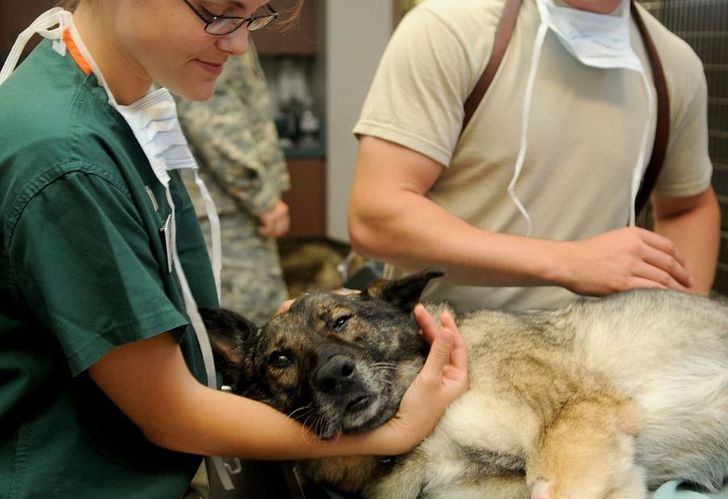 © Pixabay.com
Routine check-ups, approximately every six months, are important so that the veterinarian can detect any problem as soon as possible and find the best solution. This way, you can avoid unnecessary discomfort to your pet or even painful treatments for possible health problems not diagnosed in time. When it comes to health, prevention is always the way to go.
13. Reward them more often.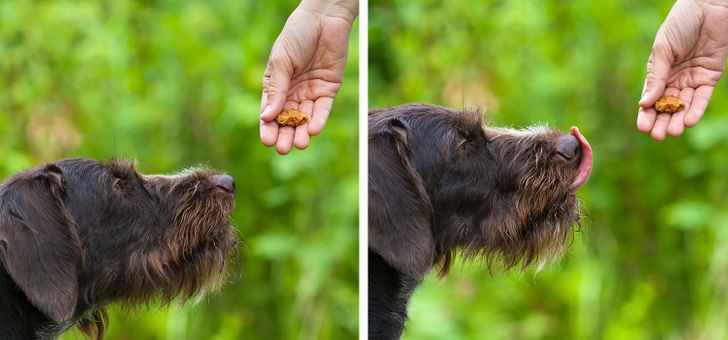 © Depositphotos.com, © Depositphotos.com
An elderly dog still feels happy every time they do something right, and you reward him. That's why it's crucial to continue making them feel as part of your family, so they don't feel displaced now that they're a bit older. You can give them specific treats for senior dogs, always taking into account their physical condition and weight.
14. Take them for a swim.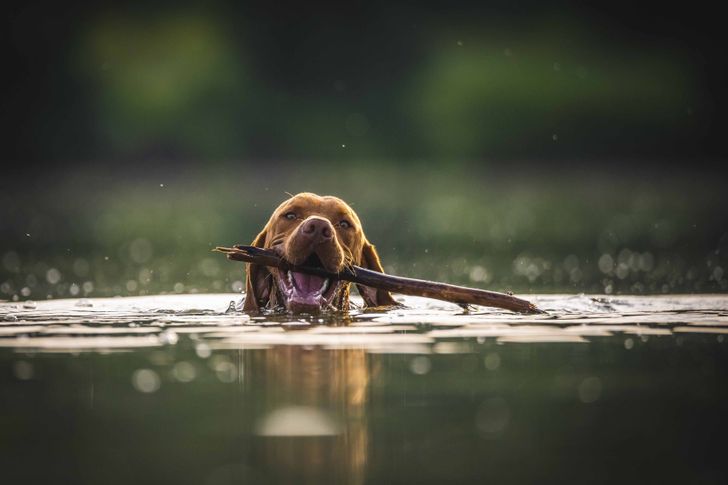 © Pexels.com
Swimming is a relaxing form of exercise that strengthens your dog's muscles without impacting their joints. For that reason, it's a good idea to take your dog to a special swimming pool or somewhere where they can enjoy splashing in the water. However, avoid places with a strong current to help them stay afloat and in one place with little effort. At the end of the bath, remember to dry them well to prevent hypothermia.
Do you have an older dog at home? What other special cares do you provide for them?