4. Pay attention to their diet.
© Pixabay.com, © Pexels.com
Like humans, when they reach a certain age, dogs need a special diet that meets all their needs in terms of quantity and quality. It's essential to add vitamins and supplements to their meals to prevent different diseases, especially those related to the joints, as arthritis is a common problem. You must also make sure you give them the right amount of food to prevent weight gain or loss.
5. Massage them.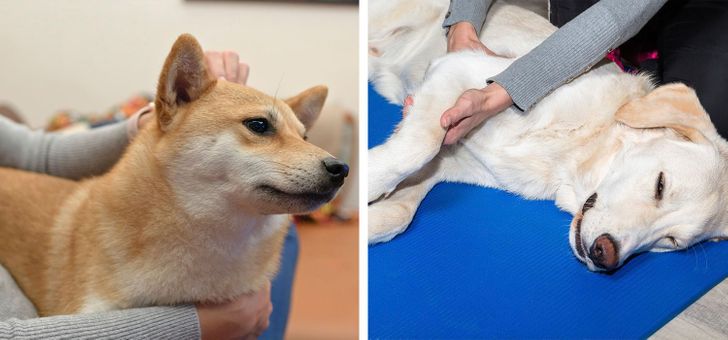 © Depositphotos.com, © Shutterstock.com
Gentle pressure massages can help your senior dog relax, relieving possible pain or contractures. These massages will help them rest and sleep better. Massaging them will also strengthen your bond with them, and help them improve their flexibility and their circulatory system.
6. Get them a good quality bed.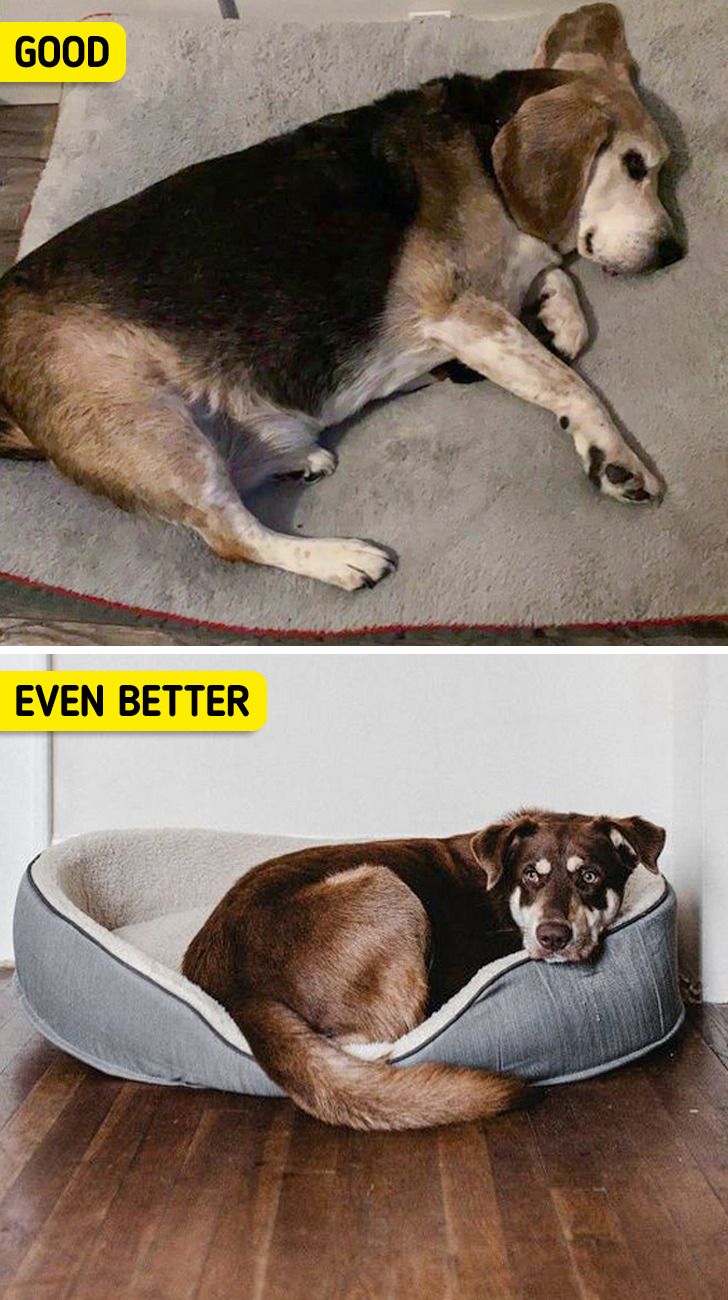 © 2RegalBeagle3 / Reddit, © Pexels.com
After a certain age, your pet's bones may start to hurt when they lie on the floor. Getting them a proper dog bed is a good idea. That way, they will be able to lie comfortably on it and won't end up having sore muscles and bones. You could also consider adding more beds for your companion in different parts of your house, so they can feel comfortable and relaxed in other environments.